Music and #METOO
You know that song that is SUPER super catchy that you are pretty sure is inappropriate but it just has ~that vibe~?Ya, I get you. WAIT, before you exit this post, please bear with me for just a minute.I am not here to condemn you for your music choices at all!I just want to bring to light something that I have been convicted of and thinking about recently.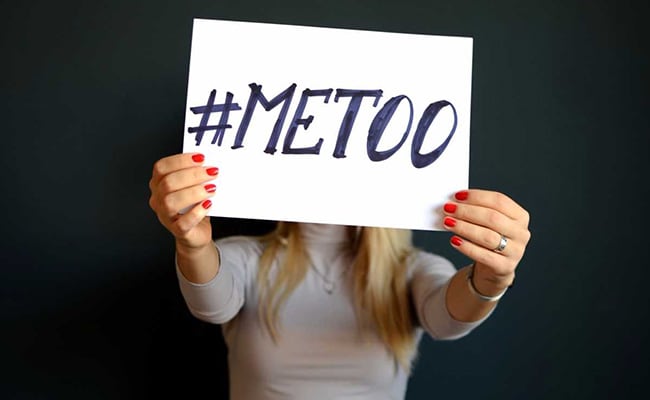 I'm sure you are aware of the #metoo movement.Women are standing up and telling their stories of sexual abuse and I am so so happy that they are receiving the help they need and have the courage to speak out.Each person is oh so brave--including the ones who have not spoken out!In thinking about this and its dominance publicly in the film industry, I have been thinking about the incongruences in which it is being shown in other areas.For example, in the songs in the top 40.The majority of the top 40 songs or songs that are "go-to's" at dances or celebrations are extremely crude.That's just how a lot of popular music is.
I wonder how we would feel if we took the lyrics to those songs and men spoke them to women. I don't think it would go over well at all. So, why is it okay to sing them?And women, with all the love in my heart and from an "i've been there!" perspective, why are WE singing them or buying those songs or calling them "our favorite"?
Here's an example:
"Watch out, my outfit's ridiculous
In the club looking so conspicuous
And roar, these women all on the prowl
If you hold the head steady, I'ma milk the cow (yeah!)
And forget about game, I'ma spit the truth (what?)
I won't stop till I get 'em in their birthday suit (yeah!)
(sarah summary: won't stop until I get them naked)
So gimme the rhythm and it'll be off with their clothes
Then bend over to the front and touch your toes
I left the Jag and I took the Rolls
If they ain't cutting, then I put em on foot patrol (let's go!)
(Sarah summary: so basically, I'm not going to stop until they take their clothes off and if they don't, they can walk )
How you like me now?
When my pinky's valued over three hundred thousand
Let's drink, you the one to please (yeah!)
Ludacris fill cups like double D's (yeah!)
(sarah summary: something about boobs...)
Me and Ursh' once more, and we leaves 'em dead
We want a lady in the street but a freak in the bed that say"
—Yeah! by Usher and Lil Jon
(taken from https://genius.com/Usher-yeah-lyrics)
First, let me say, I would be lying to you if I told you I haven't gotten excited when this song comes on and I dance to it because it's a "fun throwback anthem".But, when I saw what the lyrics were, I felt disgusted and heartbroken.
What the heck!?This is awful! I know this song is really popular and fun but I do not want to be okay with those words.If a guy went up to my friend and told them this, he would have another thing coming.I'm sure you would agree!I mean, who wants to be told this?!
So, why are we letting this happen?This is not the only example.The majority of the top 40 (I'm sure you can guess) are extremely crude, sexual, and objectifying of people.
I am NOT okay with it.
Maybe you disagree and you have every right to believe that.
I am just wanting to bring to light this idea that if we are saying with our mouth that women are to be treated with respect and then with that very same mouth, we are singing songs about rape and objectification of women's bodies, something is not right!
Perhaps it is no coincidence that popular music has become overtly sexual at the same time in which rape and situations such as with Harvey Weinstein have been increasingly occurring.
So, women (and men), what can we do about it?
At the very least, I vow (and I would love for you to join me!) in not listening to (streaming on Spotify etc) or buying music or concert tickets to songs that are objectifying women.I do NOT want to encourage this destruction of women's bodies.Women, our bodies were not created to be an object to "smack" or "get low".We are precious and beautiful and meant to be treasured.
You are golden.Let's live like it! :)