Snack Recipe & Life
I am an avid snacker and love creating some fun and easy to-go stashes for my day.  This recipe that I am about to show ya is one of my all time FAVORITES because I find it delicious, satisfying, and full of a variety of options to interchange/try out.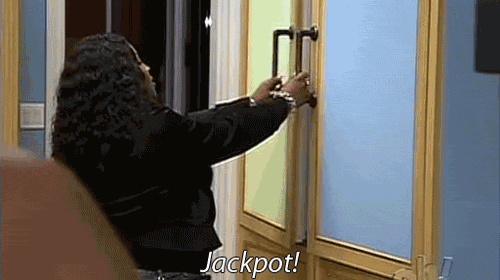 There are called "Energy Balls" or "Energy Bites"!
Here are the dets:
Jam Packed Energy Bites
These yummy, satisfying, pop-in-your-mouth bites will easily become a snack favorite! Change up whatever toppings you want or have in your pantry. Have fun with it!
1 cup peanut butter
2 cups oats
1 cup flax seeds
2/3 cup honey
1 1/3 cup coconut (toasted)
1 cup chopped mixed nuts (any kind you like)
1/2 cup desired toppings (chocolate chips, seeds, etc.)
1-2 tsp vanilla
Mix all ingredients together in a large mixing bowl.




Refrigerate dough.

After dough is chilled (it will be easier to form this way), use a cookie scoop/spoon or your hand to mold 2 inch or so balls of dough.

Place in a container etc. and refrigerate...if they last that long ;)
This recipe is SUPER flexible (literally!) so have fun with it!  The main goal is to make sure the dough is gooey enough to form.  If it's too dry, it won't stick together and that's no fun!   You may have to play with it a little to get it to that desired texture if you are adding a lot of dry toppings.  Honey and peanut butter are your best friends here!
ENJOY!
Notice that I have not put any amount of serving size here or calories because I don't believe there is an amount that is a set serving.  Sometimes a couple of these fill me up, and sometimes I need something more.  You listen to what YOUR body needs.
When I am on the go, it is super easy to put some of these in a plastic bag to have when I need some energy.
This recipe is also a great way to expose yourself to foods that may cause you anxiety.  This way, they are intertwined with other delicious ingredients.
Getting toward food freedom looks like taking that next step toward freedom.  It may sound self-explanatory but it makes sense!  If you are nervous around ___ food, I encourage you to put it in the mix so you can slowly get more used to that food.
It's also important to listen to yourself if you feel super high anxiety.  Sometimes, having self-compassion and taking things easy is needed.  As long as you are fueling your body with carbs, fats, and proteins. :)
What are your favorite go-to snacks as of late?